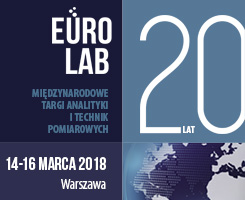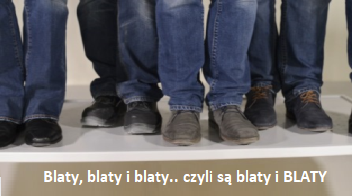 Badania biegłości w zakresie analiz chemicznych próbek gleby
Informujemy Państwa o programie badań biegłości PROFEA organizowanym przez Federal Institute for Materials Research and Testing (BAM) z Niemiec w listopadzie 2007 r.
Program badań biegłości PROFEA obejmuje badania 3 próbek gleby: - Oznaczanie zawartości wybranych policyklicznych aromatycznych węglowodorów (PAHs) - Oznaczanie zawartości węglowodorów w zakresie C10 do C40 (TPH) - Oznaczanie zawartości As, Cd, Co, Cr, Cu, Hg, Ni, Pb, V, Zn po ekstrakcji w wodzie królewskiej.
Termin zgłoszeń - do 07.09.2007 r. Przekazanie próbek do badań - 05.10.2007 r. Termin przekazania wyników do organizatora - do 02.11.2007 r.
PROFEA BAM PT Scheme for Environmental Analysis
PROFEA
was launched as a new proficiency testing (PT) scheme in the field of soil analysis by the Federal Institute for Materials Research and Testing (BAM) in autumn 2006. Although primarily projected as a regional European PT scheme, PROFEA is also open for testing laboratories outside Europe.
The main objectives of PROFEA are:
provision of an independent and objective basis to assess a laboratory´s ability to perform particular tests competently,
support to testing laboratories in their efforts to ensure or to improve the quality of measurement results,
to give indications for necessary corrective actions to those participants whose performance does not meet the required level of acceptability,
provision of an opportunity for testing laboratories to meet the demand of accreditation bodies to participate in appropriate PT schemes.
PROFEA
is operated in full compliance with "The International Harmonized Protocol for the Proficiency Testing of Analytical Chemistry Laboratories" (IUPAC Technical Report, 2006), the requirements of ISO/IEC Guide 43-1:1997 (Proficiency testing by interlaboratory comparisons, Part 1: Development and operation of proficiency testing schemes) and ISO 13528:2005 (Statistical methods for use in proficiency testing by interlaboratory comparisons).
The PT scheme is focussed on the analysis of "real-world" soils which were collected from contaminated sites to provide similar matrix compositions and analyte contents as routinely encountered in the daily work of testing laboratories. Above all
PROFEA
is aiming at the correct use of EN and ISO standard testing procedures.
Preparation, bottling and homogeneity testing of the samples to be analysed are performed by BAM. Depending on the analytes to be determined in the framework of a specific PT round, the assigned values are either calculated using analytical data obtained in several BAM working groups, or they correspond to the robust consensus means of PT results.
The analytical performance of the participants will be assessed for each analyte under test on the basis of the difference between laboratory´s result and the corresponding assigned value. As a performance measure the z-score is calculated for each individual result according to z = (Xlab – Xa)/sa where Xlab is the individual result, Xa is the assigned value, and sa is a set target value for scaling the deviation of Xlab from Xa. The values for sa are assigned by BAM according to the required (expected) performance of routine analyses taking into account the contents of the relevant analytes in the test samples.
z-scores should be interpreted as follows: IZI ≤ 2 is satisfactory 2 < IZI < 3 is questionable IZI ≥ 3 is unsatisfactory (requiring corrective action)
PT samples will be dispatched by standard air parcel service together with all instructions concerning the required analyses and reporting of data. Participants have to return their results within a specified deadline, usually within four weeks.
Following the statistical evaluation of obtained PT results an individual certificate of participation showing only laboratory´s results and z-scores will be sent to each participant as a hard copy. A PT report which includes graphical and tabular presentations of all received results (which are generally made anonymous) will be sent to participants electronically as Adobe Acrobat (pdf) file two months after the results deadline at the latest.
PROFEA
is fully confidential, with all participants only identified in the report by an individual code number. Concerning the benefit for participants,
PROFEA
should primarily be regarded as a self-help tool that enables participating laboratories to detect unexpected sources of error in their measurement results obtained for particular analytes.
Next round of
PROFEA
will take place in October 2007 and includes 3 soil samples. Analytes to be determined are in sample #1: 16 selected polycyclic aromatic hydrocarbons (PAHs) according to EPA following ISO 13877:1998 (HPLC) or ISO 18287:2006 (GC-MS) in sample #2: Content of hydrocarbon in the range C10 to C40 (TPH) according to ISO 16703:2005 (GC/FID) in sample #3: As, Cd, Co, Cr, Cu, Hg, Ni, Pb, V and Zn after extraction with aqua regia according to ISO 11466:1995 (for the analysis of the extracts participants may use the method of their choice, e.g. AAS, ICP OES or ICP-MS) It is up to the participants to choose the samples they want to analyse as well as the analytes they want to determine (the full range or only a selection of the indicated analytes).
Fees to be paid before sample dispatch are EUR 180.00 for sample #1, EUR 120.00 for sample #2, and EUR 150.00 for sample #3. Additionally, a lump sum of EUR 10.00 will be charged for mailing of the samples. VAT is not charged by BAM (the requested indication of VAT number on the registration form is for customs clearance purposes only).
Deadline for registration: 07 September 2007 An official registration form will be delivered after receiving a declaration of interest. Delivery of samples: 05 October 2007 Deadline for results: 02 November 2007
For further information and for ordering the registration form please contact:
Dr. Holger Scharf Federal Institute for Materials Research and Testing (BAM) Department I: Analytical Chemistry; Reference Materials Richard-Willstaetter-Str. 11 12489 Berlin, GERMANY
Phone: +49-30-8104-1114 Fax: +49-30-8104-5569
E-mail:
holger.scharf@bam.de
---
wstecz
Podziel się ze znajomymi